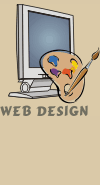 Web Transcend has been in the web site development business since 2000. We provide web design and development for clients mostly in the Durham Region (Pickering, Ajax, Whitby, Oshawa, Clarington, Bowmanville) but with our close proximity to Toronto, we have some GTA clients as well. We are formerly known as Geared for the Web.
Members of Web Transcend have been in the I.T. field since 1987. We have worked for large corporations on multi-million dollar projects and on solo projects worth only a couple of hundred dollars. No web development project is too big or too small for us.
We are located less than an hour east of Toronto, positioning us well to serve most of the G.T.A..